Singlebarbed sent a box of 6th finger scissors for the prizes at Guys, Flies & Pies next month. Since many of you are going to be lucky and take a pair of these home, I thought I'd point you to the original write up he did about them.
Check it out here!
The scissors are designed to fit in your hand the whole time while tying. The spring action makes it simple to make a quick snip without fumbling for the scissors or 2 finger loops. Slip these on and don't worry about taking them off until bed time!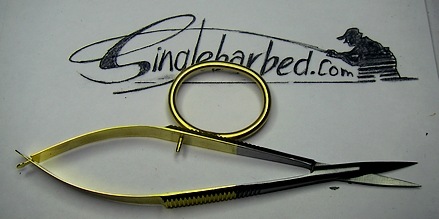 Check out the 3 types of these he has!
I hope to give a pair a workout at the vise before the event to see how they perform!